Thank you, for helping us to help others                                                       
Charitable Registration No. BN884133042 RR 0001
To donate online now click the 'Donate Now' icon seen here to the right ===>


VisionQuest Recovery Society is committed to offering its' programs to all peoples of all Nations and all backgrounds. That includes offering its' recovery services to those that may need them the most but be the least able to afford them. In order to continue to meet that commitment, the Society gratefully accepts donations. Those donations can, of course, be of money or can be 'in kind'. Please contact us if you have goods or services you wish to contribute. All donations over $10 will automatically be issued an official tax receipt; mailed to the address you supply. And we will gladly issue an official receipt for donations under $10 upon request.
The following image is the qr (quick response) code for the VisionQuest page at CanadaHelps for people wishing to donate via a mobile device that is set up to scan such item: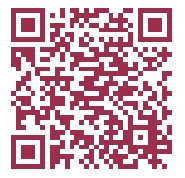 Donating by Mail
If you are able to make a charitable donation by mail, please send cheque payable to "VisionQuest Recovery Society" to:
VisionQuest Recovery Society
33416 George Ferguson Way
Abbotsford, British Columbia V2S 2L8
Donating via United Way
If you donate (personally or through work) via the United Way and you want to see your money go to VisionQuest Recovery Society you must specifically indicate that to the United Way; you need to tell them how much you want directed to "VisionQuest Recovery Society, Charitable Registration No. BN884133042 RR 0001" otherwise we will not receive it (If you give via the United Way they will issue you the tax receipt directly)
Thank you, for helping us to help others.